Opinion Essay Prompts Esl Federal Credit
Updated, March 2, 2017 | We have two related question lists, "401 Prompts for Argumentative Writing" and "650 Prompts for Narrative and Personal Writing."
_________
In anticipation of our third annual Student Editorial Contest (to be announced on Feb. 25), we've done the math, and below you'll find the 100 most-commented-upon questions we've ever asked that call for persuasive writing.
Many of them are, of course, on topics teenagers care about — technology, video games, sports and gender issues. Others are classic debate issues like government regulation and gun violence.
But, perhaps unsurprisingly, the broad topic that seems to engage students the most? School — from questions about homework to cheating, bad report cards, bullying and gym class.
So skim the list and pick issues that interest you. Each question is linked to a related Times article, which you can access free, and includes additional subquestions to help you flesh out your ideas.
---
Our 100 Most Popular Student Questions for Debate and Argumentative Writing
"I Forgot My Phone" | Does technology make us more alone?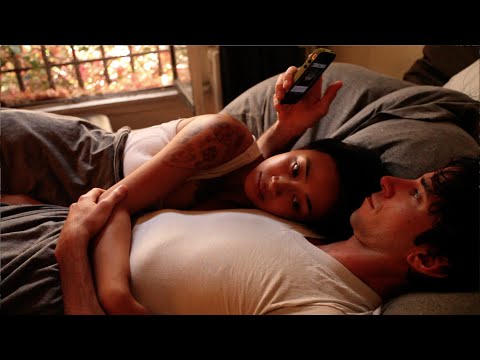 Are the Web Filters at Your School Too Restrictive?
Does Technology Make Us More Alone?
How Should Parents Handle a Bad Report Card?
Should Middle School Students Be Drug Tested?
Is Cheating Getting Worse?
Do Violent Video Games Make People More Violent in Real Life?
Do We Give Children Too Many Trophies?
Should Students Be Able to Grade Their Teachers?
Should Schools Put Tracking Devices in Students' ID Cards?
If Football Is So Dangerous to Players, Should We Be Watching It?

---

Should Video Games Be Considered a Sport?
Do Teachers Assign Too Much Homework?
Does Technology Get in the Way of Learning?
What Is More Important: Our Privacy or National Security?
Should Stores Sell Violent Video Games to Minors?
Is a Healthier School Lunch Program a Lost Cause?
How Young Is Too Young for an iPhone?
Is Cheerleading a Sport?
Should the School Day Start Later?
Should Racial Epithets Be Removed From 'Huck Finn'?

---

Should Schools Offer Cash Bonuses for Good Test Scores?
Can Money Buy You Happiness?
Should Women Be Allowed to Fight on the Front Lines Alongside Men? And, Should They Be Required to Register for the Draft?
Is There Too Much Pressure on Girls to Have 'Perfect' Bodies?
Should the Private Lives of Famous People Be Off Limits?
Is School Teaching You the Skills You'll Need to Succeed in Life?
What Current Musicians Will Stand the Test of Time?
What Words or Phrases Are Overused and Should Go Away?
Can Cellphones Be Educational Tools?
Is School Designed More for Girls Than Boys?

---

Do Kids Need Recess?
What Time Should Black Friday Sales Start?
Do Photoshopped Images Promote Unrealistic Expectations of Beauty and Body Image?
What Should Be Done to Stop Cyberbullying?
When Should You Feel Guilty for Killing Zombies?
How Should We Prevent Future Mass Shootings?
Is It Unethical for Zoos to Kill Healthy Animals Under Their Care?
Is a Longer School Calendar a Good Idea?
Which Is More Important: Talent or Hard Work?
Should Couples Live Together Before Marriage?

---

Is Home-Schooling Better Than a Traditional Education?
Is Prom Worth It?
Do Students Learn Best When They Direct Their Own Education?
Should Reading and Math Be Taught in Gym Class Too?
Should Schools Be Allowed to Use Corporal Punishment?
How Young Is Too Young to Date? (Or, Is Dating a Thing of the Past?)
Do You Trust Your Government?
Are Children of Illegal Immigrants Entitled to a Public Education?
Should the Government Limit the Size of Sugary Drinks?
Has Facebook Lost Its Edge?

---

Should Tablet Computers Become the Primary Way Students Learn in Class?
How Necessary Is a College Education?
How Well Do You Think Standardized Tests Measure Your Abilities?
Are Some Youth Sports Too Intense?
Should Texting While Driving Be Illegal in Every State?
Can Graffiti Ever Be Considered Art?
Whose Fault Is It if a Child Is Failing in School?
Should the Dropout Age Be Raised?
Should a College Education Be Free?
Should People Be Allowed to Obscure Their Identities Online?

---

Does Class Size Matter?
Should Marijuana Be Legal?
Should You Feel Guilty About Killing Spiders, Ants or Other Bugs?
Does Classroom Technology Enhance What and How Students Learn? Or, Does It Get in the Way of Learning?
Should Parents Let Their Children Play Football?
When Is the Use of Military Force Justified?
Do Parents Have Different Hopes and Standards for Their Sons Than for Their Daughters?
Do Leaders Have Moral Obligations?
Should All Police Officers Wear Body Cameras?
Does Separating Boys and Girls Help Students Perform Better in School?

---

Is It Ethical to Eat Meat?
Is Smoking Still a Problem Among Teenagers?
Do Laws That Ban Offensive Words Make the World a Better Place?
Is TV Too White? And, What About Movies?
Is It O.K. to Refuse to Serve Same-Sex Couples Based on Religious Beliefs?
Should Parents Limit How Much Time Children Spend on Tech Devices?
Would You Feel Safer With Armed Guards Patrolling Your School?
Should You Go to Jail for Kicking a Cat?
Should Home-Schoolers Be Allowed to Play Public School Sports?
Is It Offensive for Sports Teams to Use Native American Names and Mascots?

---

Should Students Be Barred From Taking Cellphones to School?
How Important Is Arts Education?
Should the United States Stop Using the Death Penalty?
Is It O.K. for Men and Boys to Comment on Women and Girls on the Street?
Should Students Be Allowed to Skip Senior Year of High School?
Would You Trade Your Paper Books for Digital Versions?
Have Curse Words Become So Common They Have Lost Their Shock Value?
Should College Football Players Get Paid?
Are High School Students Being Worked Too Hard?
When Do You Become an Adult?

---

Does Reality TV Promote Dangerous Stereotypes? Or, Does It Ever Actually Do Some Good?
Should Colleges Find a Better Way to Admit Students?
How Should Parents Address Internet Pornography?
Can You Be Good Without God?
Do Our Neighborhoods Define Who We Are?
Does Life Exist — or Has It Ever Existed — Somewhere Besides Earth?
Should Computer Games Be Used for Classroom Instruction?
Should Companies Collect Information About Us?
Should You Care About the Health and Safety of Those Making Your Clothing?
Should We Rethink How Long Students Spend in High School?
---
As a bonus, here are several more popular questions that we published since last year's editorial contest that didn't make the list:
---
Not enough? We've also previously published a list of 301 prompts for argumentative writing, organized by topic.
This week we'll be publishing three more great Reader Ideas, and hoping you'll write in with your own.
Below, a lesson plan from a language immersion program that has prepared over 2,000 students — speaking 45 different languages — for success in college. Read how Steve Weisblatt's E.L.L.'s express themselves in writing, then post a comment to tell us how you get your students writing.

---
Teacher: Steve Weisblatt
Institution and Grade Level:CUNY Language Immersion Program, City University of New York, York College, Jamaica, Queens, New York; first-time college students who are also English Language Learners.
Idea: The Learning Network's Student Opinion questions serve as prompts for student writing that becomes preparation for a test of their English proficiency at the end of the one-year, non-credit program.
Why We Chose It: We're thrilled that our daily Student Opinion questions attract such a variety of kinds of students to engage with current events and ideas, but we hope that English Language Learners worldwide know that we are especially impressed by their contributions. This lesson plan shows how to tailor the feature to the challenges and rewards of expressing opinions in a non-native language, and we hope it encourages more E.L.L. students to join in.
---
What Mr. Weisblatt Did, and Why, in His Own Words
The Context
I teach at the City University of New York (CUNY) in a non-credit program for English Language Learners (E.L.L.s) who have been admitted to the university, but still have to pass reading and writing skill tests in order to begin matriculating. In the computer lab, I use The Learning Network feature called Student Opinion, which presents a very recent New York Times article or Op-Ed piece, along with several guiding questions, to help them think critically about what they have read and about their own experiences related to the topic as they plan and executive a piece of writing.
When I evaluate their writing, I use the same rubric (PDF) that will be used when students take their writing assessment test, the results of which determine whether the student can begin taking college classes for credit.
This is a perfect opportunity to practice writing and critical thinking skills in preparation for the test, though in an environment that feels comfortable and familiar: our computer lab classroom. It also give students a fine opportunity to hone their proofreading and editing skills.
---
---
The Process
A new Student Opinion question appears every school day. I usually assign that day's post or one that might be one or two days old. We have 90 minutes in the computer lab. Students can take the full class to complete their writing, working on other assignments if they have extra time.
I ask students to read the excerpt from the article or editorial that appears within the post and then respond to the questions. In order to facilitate editing, early on I will demonstrate how to compose a Word document in a window that is roughly half the size of the screen, while keeping the part of the post that shows the excerpt and questions visible on the screen in another window.
After class, I compile everyone's writing into a single document, which I then print and post on a hallway bulletin board that's designated for language immersion program use so students can read one another's writing. I then go through the posts to create a work sheet such as this one (PDF) that shows sentence-level errors from their work. I use editing codes (PDF) to indicate the type of errors. Sometimes we focus on two or three types of errors or errors related to an aspect of grammar that students have recently studied.
After students have made their corrections to their Word documents, they return to the Student Opinion question, copy and paste their writing in the box at the bottom of the post and click "Submit." They need to provide a first name or their initials, as The Learning Network doesn't allow students to post their last names. Those who want to stay anonymous can even submit their writing under an assumed name. Everyone needs to provide an email address, too. To make it easy to find their submissions, I ask my students to include the code "4D" as part of their names, such as Johnny4D.
Reflections on the Outcome
By using Student Opinion questions as writing prompts, my students learned to respond to questions in thoughtful and often reflective ways. They seldom correct all their errors before they post online, although a few come very close. In class a few days later, we look at the posted writing together. Some students are more willing to talk about and take ownership of their errors than others, though everyone benefits from our discussion of patterns of errors that the class is still learning to correct.
The students like writing Student Opinions because it seems real to them. They believe they have an audience other than me. They enjoy expressing their points of view. When hard copies are posted on a bulletin board in the corridor, they love to see others reading their writing. They'll very proudly point which one is theirs on the board. It surprises me how often I see people who aren't part of the language immersion program standing in front of the bulletin board reading the opinions.
Student Opinion questions that especially resonate with your students' experience are a great place to start. For mine, the post about the value of standardized testing yielded especially good results, as they are very familiar with test-related pressure because they must pass three tests to be admitted to CUNY. My students' writing is identified with the 4D tag. My colleague recently had his students write about dream cars and homework. Their work has "3B" as part of their names.
---
Related Learning Network Resources
Student Opinion questions, starting with the most recent post
The complete collection of our Student Opinion questions from 2014, 2013, 2012, 2011 and 55 and another 40 from 2010
More Ideas for English Language Learners
Ideas From Readers
Submit your story about how you've taught with The Times.
"The students like writing Student Opinions because it seems real to them. They believe they have an audience other than me."
— Steve Weisblatt